Regular price
KSh3,999.00
Regular price
KSh4,999.00
Sale price
KSh3,999.00
Unit price
per
Sale
Sold out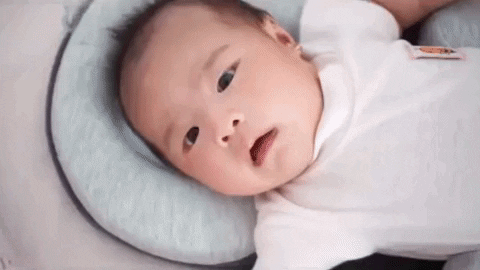 Why Your Baby Will Love It!
✓ Reduces the Risk of Flat Head Syndrome
✓ Adjustable For Newborns up to 12 Months
✓ Reduces Colic Symptoms in the Very First Night
✓ Enhances Your Baby's Growth
✓ Mimics the Shape of the Mother's Womb
✓ Reduces Tension to Ease Digestion
What is Flat Head Syndrome?

Flat head syndrome is when a flat spot is created on either the side or the back of a newborns head. The most common cause is the baby's sleep position. Infants are positioned on their backs for many hours every day which may cause a flat spot to form on their heads.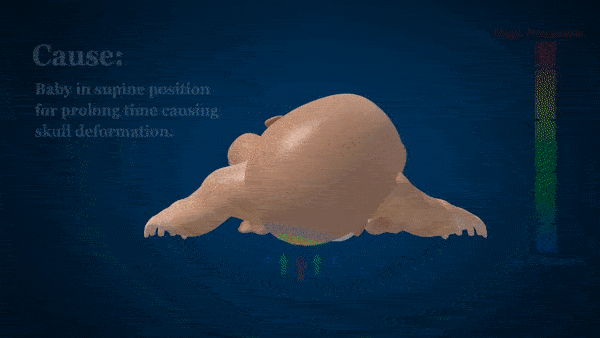 How Does The Baby Comfort Bed Solve This?
The soft and ergonomic cushioning positioned under the baby's head provides a soft & supportive place to rest. It is designed to help distribute pressure evenly across the back of the head to help reduce the risk of flat head syndrome.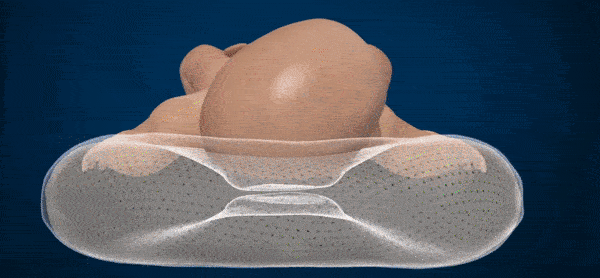 How Does it Work?
This Portable Baby Bed is designed to mimic the same sensations as being held in the womb. With raised cushions to help support & cradle your little one. This will ensure your bub feels safe & comfy.
The cushioning supports the lower body by slightly raising the baby's legs. This relieves tension in the babies tummy to help prevent colic symptoms and eases digestion.
Fitted with head support to help evenly distribute pressure on the baby's skull, allowing your little bub to have the best sleep possible.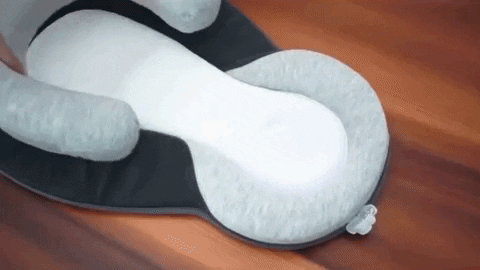 Why Your Little Baby Needs This!
Reduces the risk of flat head syndrome.
The soft ergonomic cushioning provides comfort and support to help reduce the risk of flat head syndrome. The pediatrician designed head-rest distributes pressure evenly over the skull and neck. This helps the baby develop the proper head shape and prevents the risk of the flat-head syndrome.
The lower adjustable cushion is used to help raise your little one's legs. This reduces tension and eases digestion, helping with any colic symptoms.
Made with breathable materials and designed to mimic the shape of the mother's womb, this bed will help cradle and support your little one, allowing them to have the best sleep possible.
Anti-Rollover Shaped Pillow 
The shape of our baby bed imitates the infant's embryo period and Mimics the shape of the female uterus. It has an ANTI-ROLLING shaped pillow to stop them from spilling over into awkward positions.
Provides Ultimate Comfort
The Portable Baby Bed is made out of soft breathable fabric that keeps the back and neck areas of the baby cool.
Helps Prevent Startle Reflex
Built-in cushioned edges are an essential part of the beneficial design. It creates a cocoon feel that reassures baby and prevents startle reflex, also known as Moro reflex.
Give your little one the gift of a good night's sleep! 
PRODUCT DETAILS:
⇨ Size: 55cm length, 22cm width (head), 38cm width (bottom) however can be adjusted to suit your little one
⇨ Material: Polyester/cotton and is 100% breathable
⇨ Suitable for up to 12 months old
⇨ Machine Washable
Share
View full details